I recently had a great question from one of my clients in Northeast, Ohio. Bob asked me if he needed to send his arc welding crew to the upcoming NFPA 70E based electrical safety training that I would be providing for his maintenance team. Bob had noticed that welders were listed in table S-4 of OSHA–1910.332. Occupations listed in the table are required to be trained due to the risk of electric shock.
Low voltage may give a false sense of security
Welding equipment on the secondary side (electrode circuit), operates at low voltage levels. Typically, between 20-80 volts. However, plenty of welders have been shocked or even electrocuted in the in the act of arc welding. If the welder places him, or herself, between the electrode and the grounded piece being welded, they complete the circuit and a potentially dangerous level of current will flow through their bodies.
Safety Tips Bonus for Welders
Lincoln Electric is arguably the world leader in electrical safety compliance for welders. Here is a link to their comprehensive Q&A on the hazards of electrical shock for welders and safe work practices.
Additional Safety Tips for welders from Lincoln Electric: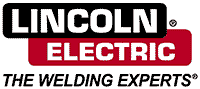 The National Institute of Safety and Health, a division of the U.S. Department of Health and Human Services, published a study in May of 1998 entitled Worker Deaths by Electrocution. The study notes that currents as low as 20 milliamps will affect the ability to breath and as little as 100 milliamps may cause the heart to fibrillate. The extent of the injuries received during a shock accident is dependent on several factors. The first being the magnitude of the electrical current flowing through the body.
The second would be the path the current takes, the third being the duration of the exposure. The point is, low levels of current can be life threatening under the right circumstances. Many injuries have occurred after a welder reacted to a shock and fell off a ladder.
Electrical injuries can be classified into four main types: electrocutions, shock, burns, and falls because of contact with electricity. Extra care needs to be taken to guard against shocks while welding at heights.
Because welding equipment in industrial facilities is typically supplied from a 480 or 220-volt circuit, primary voltage electrical contacts can be much more dangerous. Make sure that a qualified electrician installs and makes any repairs to the primary side electrical components. This includes any internal repairs to the machine.
A welder would not be required to receive NFPA 70E based arc flash and electrical safety training. Because welders can and do receive dangerous shocks, OSHA does require that they receive training as it pertains to their respective job assignments. This would include some electrical safety training specific to welding. OSHA also requires additional safety training as part of 29 CFR 1910 Subpart Q - Welding, Cutting, and Brazing.
Here are some fundamentals that will help keep your welders electrically safe
Wear dry gloves when welding, wet skin has a lower electrical resistance than dry skin. Make sure the gloves are in good condition
Don't touch the electrode (welding rod) or conductive parts of the electrode holder, such as the metal jaws with bare hands or wet gloves when the welder is on.
Keep a dry insulating material between the welder's body and the material being worked on.
Keep your equipment in good condition. This includes the rod holder, primary and secondary cables.
Remember that the electrode is always energized if the welder is on. Voltage levels are highest when you are not welding. This is referred to as the open circuit voltage.
Follow this link to view the entire NIOSH Study. https://www.cdc.gov/niosh/docs/98-131/default.html
---

Sign up for our free weekly
Safety Tips

and receive one weekly, right to your inbox!

Share with your team – it can save a life!