Ready for a free proposal?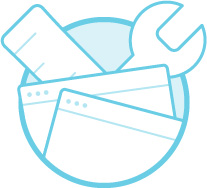 Arc flash evaluations are also known as incident energy analyses (or assessment, study, calculation, testing, etc.). An electrical arc flash is a recognized hazard. Your employees must know how to work around this hazard. We calculate the size of the arc flash at each piece of electrical equipment, then label your equipment to indicate the hazard.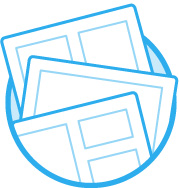 If your employees or contractors work on electrical equipment they must be trained (OSHA requirement). This includes seemingly simple tasks of testing, troubleshooting & voltage measuring. Even employees performing tasks near electrical equipment could be at risk for arc flash or shock related injuries.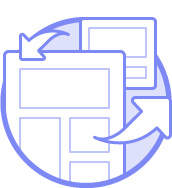 We can help you prevent unplanned downtime. Our professionals use an infrared camera to perform a thermal scan on your electrical equipment. We then analyze the imaging to help determine if your equipment could fail. Have your electrical, thermal inspection done today.
Download our Free Electrical Hazard Boundaries Poster
Use this two sided poster to educate your employees on electrical hazards and easily understand the content of your arc flash label
Meet Brian Hall – Rozel's Head Trainer
Nuclear Trained and Certified Electrical Safety Course Instructor
(Formerly of BCH Safety)
Brian's extensive training and qualifications as an electrical instructor at the Perry Nuclear Power Plant have provided him the experience to teach safety protocols at a very high level of effectiveness to anyone in the manufacturing industry. Additionally, his background in adult education has given him insight into customizing his training to the individuals in each particular class, resulting in much higher engagement and retention of the material.
"If there's one thing I've learned in my many years of training, it's that different people from different backgrounds absorb these principals uniquely. There are lives on the line, so I make sure that I customize the training to the particular audience, so that it's ingrained and they're able to get back home to their families safely each day." — Brian Hall
Upcoming Events
Brian is a frequent speaker at safety expos and associations. He is also a published writer in the electrical safety field. If you have interest in his expertise, please contact us.
Ohio Safety Congress 2018 Registration is Open The Ohio Safety Congress & Expo (OSC18) is the largest regional safety and health conference in the U.S. and will run March 7-9 at the Greater Columbus Convention Center. Attendance is free for Ohio employers and their...
https://youtu.be/SSVH4F-NGrc Special Free presentation: Lock Out/Tag Out. Electrical safety in the workplace Speaker/guest: Brian Hall, BCH Electrical Safety Consulting Dec. 15, 2017 • 12pm - 1pm Salem Area Safety Council: 713 East State Street • Salem, Ohio 44460...
Make our monthly 
Safety Tip

 a part of your Team Meetings

Sign up to receive our monthly Tips right to your email box. We will not spam you nor share your email address with anyone. Ever. Unsubscribe at any time.